Is China safe for tourists?
中國對游客而言安全嗎?(4)
Quora讀者的評論:
Jordan Boyd-Graber, 我什么都不知道
I visit China a fair amount for both work and to visit family.
The biggest physical threats in China are crossing the street and breathing the air, which affect tourists and natives alike.
The biggest differential threat to tourists is getting overcharged for stuff and getting approached by street merchants: a threat to the pocketbook, but not to your person.
我因為工作和探親,經常來中國。
在中國,最大的人身威脅是過馬路和空氣質量,這對游客和當地人都有影響。
對游客而言,最大的威脅是東西會買貴,還有街頭商販緊跟著你兜售商品:小心錢包,但對你的人身安全并不構成威脅。
Takeo Eda, Tech professional, veteran and returning to aviation as a student pilot
My experience says, yes it is from a PEOPLE perspective, however if you have respiratory problems it's probably best to stay way from the big cities as the air pollution is unreal.
For the most part I, as an American of Japanese heritage had few problems, and was generally treated well in both Beijing and Shanghai. Being able to write Kanji came in handy as it meant I could express simple concepts by writing (example in a restaurant, I'd break out my iphone and type 水 and be served water, or 茶 and be served tea)
I even managed to trade stories of the the difficulties leading young men with a young PAP officer at the Forbidden City through a translator.
My trip to China was a mostly positive experience.
我的經驗告訴我,從人的角度來看中國的確安全,如果你有呼吸系統的問題,最好遠離大城市,因為空氣污染很嚴重。
在很大程度上,我作為一個有日本血統的美國人,沒有感覺到什么問題,我在北京和上海都受到了很好的禮遇。能夠寫漢字很有幫助,這樣我可以通過寫作表達簡單的想法(比如在餐館,我打開iphone,輸入水,侍者就會端來水,或者輸入茶,侍者就會端來茶)
我還曾設法通過翻譯,與故宮一位年輕的工作人員交流過帶領年輕人遇到的困難。
我的中國之行基本上是一次很令人滿意的經歷。
Jon Vasco, Developed the core image processing algorithm for a startup
I felt safe in Chengdu, China and every place I visited (Jiuzhaigou, Hailuogou, etc) during my study abroad semester program. I felt safer there than I have ever felt in the United States of America.
I think, depending on your ethnicity or nationality, Chinese might treat you differently.
I believe, the main reason China is safer than the US is because they have a strong ethical believe in doing what is better for society as a whole. In general, they are very friendly and respectful (as I experienced).
Another reason for China to feel safer than other places is because the punishment for breaking the laws are very harsh on Chinese citizen. However, as I said it, they are not even violent to begin with due to culture and their beliefs.
P.S. If you travel to China, be mindful of Chinese friends and try to not get them in trouble. You would be way better off then they would if you were to get in trouble. Usually foreigners are treated with privilege and it is easy to become an ass sometimes.
譯文來源:三泰虎 http://www.bnxr.icu/47609.html 譯者:Joyceliu
在我留學中國期間,我在中國的成都以及我去過的每一個地方(九寨溝,海螺溝等)都感到很安全。我覺得中國比美國更安全。
我認為,根據你的種族或國籍不同,中國人看待你的方式可能也不同。
我認為,中國比美國更安全的主要原因是,他們有一種強烈的道德信念,要做對整個社會更有益的事情。總的來說,他們非常友好,也很尊重別人(我的經驗)。
中國比其他地方更安全的另一個原因是,中國對公民違法行為的懲罰非常嚴厲。但是正如我所說,由于文化和信仰的原因,他們幾乎沒有暴力行為。
附注:如果你去中國旅行,要留心中國朋友,盡量不讓他們惹上麻煩。如果你遇到麻煩,他們會比你慘得多。通常外國人都會受到優待,有時很容易讓外國人變成混蛋。
Mervyn Locke, Enlightened laowai/Decade-long China resident/Permanent China bull
Originally Answered: Is China safe?
The safest place I've ever been to after Korea and Japan. Never heard about anybody in my community who has ever got a hair curled on his/her head - worst crime experienced has been pick pocketing. Gun related violence basically unheard of, so is the case with gang related violence and street violence.
Indeed, Guangzhou has had some problems in the past, but apart from that, as a country as a whole, it's tremendously safe.
Even as a woman, you can basically walk the darkest alleyway you can find in the middle of the night without fear of getting mugged or harassed. I do have met women occasionally who has been sexually harassed, but the perpetrators in these cases were foreigners.
中國是我去過的最安全的地方,僅次于韓國和日本。在我的社區里,最嚴重的犯罪行為就是扒竊。槍支暴力基本上聞所未聞,幫派暴力和街頭暴力也是如此。
的確,廣州過去也出過一些問題,中國作為一個整體是非常安全的。
即使作為一個女人,你基本上也可以在半夜穿行于你能找到的最黑暗的小巷,不用擔心會被搶劫或騷擾。我確實偶爾遇到過女性遭受性騷擾的情況,但這些案件中的肇事者都是外國人。
Arvin Chang, Photographer, Snowboarder, Involuntary Self-Biographer
Yes... in general, China is as safe for tourists as any country in Europe. Muggings are basically unheard of, which is not surprising since the punishment for armed robbery is often execution and the conviction rate is a clearly manipulated 99.9% (the Chinese government protects the tourism industry). Pick-pocketing is possible, but not very common, unlike in Italy.
Oh, one thing I would be wary about travelling on the far western areas... such as the border with Afghanistan. A friend of mine who was bicycling across China went there and the local police firmly "escorted" her away from the border region since they felt like two fair-haired women walking around was a bit of a security risk (for the women).
是的……總的來說,對游客而言,中國和歐洲其他國家一樣安全。搶劫幾乎聞所未聞,這并不奇怪,因為對持械搶劫的懲罰通常是死刑,定罪率高達99.9%(中國保護旅游業)。扒竊是可能發生的,但也不像在意大利那么常見。
哦,如果去西部偏遠地區旅行,比如中國與阿富汗的邊境,有一件事要小心。我有朋友騎自行車穿越中國,去了邊境地區,當地警方堅定地"護送"她離開,因為他們覺得兩個金發女人四處走動對她們來說存在安全風險。
Henry Brice, Ph.D Cognitive Neuroscience, Hebrew University of Jerusalem (2020)
Having travelled extensively in various parts of China, I can definitely say that it is one of the safest places I have travelled, definitely safer than most other South Asian countries, or South American countries.
Just as an example - if you travel on a sleeper train - you can get on, put your bags on the rack and go to sleep. When you get up, your bag will still be there, untouched. Compare this to India - where on an bus ride you padlock your bag to yourself, hug it close, and someone is still likely to slit the side open and steal something. Female friends of mine have walked alone at night in China, and felt completely safe in a way they wouldn't in 90% of cities in Europe. I never once felt at risk while travelling there.
That being said - there are still some scams that are run, especially against tourists. I had one friend who paid for a taxi in Beijing with a 100 yuan note. The driver said that he didn't have change, and he would pop into the shop nearby. He came back with a policeman, claiming that my friend refused to pay. My friend was forced to pay twice, or else be arrested. I'm pretty certain the cop was in on the scam. I have heard of some similar stories with people demanding payment on the way out of a park, even when you've already paid on the way in. This isn't in proper parks with a real entrance and tickets, but places where there is some walking trail with someone standing at the entrance, and someone else standing at the exit.
我去過中國的很多地方,我敢說中國是我旅行過的最安全的地方之一,絕對比大多數南亞國家或南美國家都要更加安全。
舉個例子,如果你坐臥鋪火車,你可以在上車后,把包放在行李架后可以放心睡覺。起床后,你的包還在那里,不會有人動你的包。相比之下,在印度,就算你在公交車上把包用掛鎖鎖起來,緊緊摟住,還是會有人拉開包的一邊偷東西。在中國,我的一些女性朋友會晚上獨自出門,她們感到百分百的安全,而在歐洲90%的城市,她們都沒有這種安全感。我在中國旅行時從未感到過危險。
盡管如此,中國也會有一些詐騙活動,尤其是針對游客的。我有個朋友在北京用一張100元的鈔票付了出租車的車費。司機說他沒有零錢,他要去附近的商店買東西換零錢。結果他帶著一個警察回來,聲稱我的朋友拒絕付錢。我的朋友被迫付了兩次車費,不然就會被捕。我很肯定那個警察參與了這個騙局。我聽說過一些類似的故事,有人在通往公園出口的路上要求支付門票錢,即使你已經在進公園的路上付過款了。而這些公園并不是真的要買門票才能進入的公園,只是有步行路線的地方,有人站在入口,有人站在出口,騙人錢財而已。
David Barry
Very safe indeed. The streets are safe all the time, even in the night time. The Police and security are in full presence, but in a very laid back way. It isn't oppressive, but you can see that there is plenty of security. However, the people in China are very nice and law abiding. I once, foolishly lost my wallet. I admit, I'd been drinking, and didn't know where it was. A knock at my door sounded and I opened my door and one of my neighbours handed my wallet to me. I'd foolishly left my wallet on the fire extinguisher outside in the corridor of my apartment block. I was so grateful.
You can never guarantee 100% safety anywhere, but China is the safest place on Earth in my relatively well travelled experience.
非常安全。走在街道上一直都很安全,即使是在晚上也是如此。警察和保安隨處可見,但非常悠閑。沒有壓迫感,但你可以看到很多安全措施。中國人民很善良,守法。有一次,我愚蠢地搞丟了自己的錢包。我承認,我一直在喝酒,不知道把錢包放哪兒了。結果有人敲門聲,我打開門,一個鄰居把錢包遞給了我。我蠢到把錢包落在公寓樓走廊上的滅火器上了。我非常感激。
你不可能給某個地方擔保說它肯定100%安全,但在我的旅行經驗中,中國是世界上最安全的地方。
Shrey Garg, Did my internship in South China for 6 months
I have travelled to many cities in China. I had travelled for a month there and also recently stayed there for 6 months for my internship in which time i also travelled in this beautiful country.
I can safely say my experience and travel in the country was simply amazing. Its very safe for tourists. I was very surprised with the people approach and behaviour for foreigners and they treat you with lot of affection and help you even if they have to go out of their way. Its very safe country, i have seen girls walking alone in midnight. I have taken taxis, metro and buses at very odd hours and odd places, and it was a pleasant experience. I felt very safe. Even scams are very less compared to the big population they have. People are very honest and rarely cheat you except in big touristy places, bot otherwise murders and physical violence is almost negligible. So, just go there and enjoy the country, don't worry of the safety and enjoy travelling there with amazing people there. Good luck.
我去過中國的許多城市。我在那里旅行了一個月,最近也在那里實習了6個月,期間我也去了這個美麗的國家旅游。
我可以肯定地說,我在中國的經歷和旅行簡直太棒了。對游客來說非常安全。我很驚訝地發現人們對外國人的態度和舉止,他們待人熱情,就算給自己增添麻煩也會幫助你。這是一個非常安全的國家,我曾看到女孩們在午夜獨自出門。我在非正常時間和地點乘坐過出租車、地鐵和公交車,都是一次愉快的經歷。我覺得很安全。即使有詐騙,相對于他們龐大的人口而言,數量也非常少。人們非常誠實,除非在大的旅游景區很少有欺詐行為,謀殺和暴力行為幾乎可以忽略不計。所以,去中國吧,好好享受這個國度,無需擔心安全,好好享受和了不起的中國人一起的旅程吧。祝你好運。
Justin Wilkens
China is a safe country to travel to. From what I have heard from friends who have gone there for trips say that overall it was an excellent experience, and they would love to go again. When I asked them how they were treated over there they all said that the locals treated them with the utmost respect, and wanted to ensure that they had an enjoyable time. Part of this may have been because they went to locations structured around tourism, but since in your question it seems as though you would be going to the same areas as they did I am sure you would have an enjoyable experience as well without having to worry about your safety.
One thing to be careful of though is that many street vendors will try to sell you fake products, and since they will notice that you area tourist they will target you. Not that this is a threat to your personal safety, but it could cause an unwelcome intrusion to your personal space, but can be avoided if you travel with others.
In some research I did I also found that traveling in China is safe as well. Although traffic can be horrendous at times using public transportation is as safe as any place in the United States. You may get a dangerous taxi driver, but you can tell them to slow down if you prefer so that you feel safer in the car.
Although I have never been to China myself I would highly recommend taking the trip from what I have read online, and also from what I have heard from friends that have traveled there. It is probably safe to assume that travelling there is just like travelling to any other foreign Country, and that is as long as you travel with another person or a tour guide, and stay areas geared towards tourist then you should never feel unsafe during your time in China. Another thing that might help you to feel even safer is that China has some very strict laws on thing such as drugs so running into issues with that should not be a problem. Also China has a low homelessness and jobless rates which translates to a lower crime rate. Overall China seems to be a very safe country to go to, and form what I have heard it looks like it would be a great experience.
中國是一個可以放心去旅游的國家。我從去過中國旅游的朋友處聽說,總的來說,去中國旅行時非常棒的經歷,他們很想再去一次。當我問到他們在中國受到怎樣的接待時,他們都說當地人對他們非常尊重,希望讓他們在中國旅行愉快。
但有一件事要注意,許多街頭小販會試圖向你兜售假冒產品,發現你是游客,會盯準你。但這并不會對你的個人安全構成威脅,只是可能會對你的個人空間造成不受歡迎的干擾,如果你和別人一起旅行,這是可以避免的。
就我自己所做的一些研究,我也發現在中國旅行很安全。雖然交通情況有時會很糟糕,但公共交通和美國所有地方都一樣安全。你可能會遇到一個危險的出租車司機,如果你介意的話,可以請他們減速,這樣你在車里會覺得更安全。
雖然我自己從來沒有去過中國,但我強烈建議大家可以從網上和去過中國的朋友那里獲得一些旅行貼士。去中國旅游就像去其他國家旅游一樣安全,你只要和另一個人結伴或導游同行,并且呆在為游客準備的地方,那么你在中國永遠會感到安全。此外,中國的無家可歸率和失業率較低,這意味著犯罪率較低。總的來說,中國似乎是一個非常安全的國家,從我的聽聞來看,這會是一次很好的經歷。
Nargiz Kazhybekova, studied at Nottingham, Nottinghamshire, UK
Depends on how you define safe. Generally speaking, it feels safe, when you walk down the street people seems nice and friendly, the crime rate is low, but if you are a tourist you can become a victim of various scams.
Before coming to Asia (China, Vietnam, Malaysia, Philippines) I didn't know that the scams are such a common thing there. So you'd better be familiar with them and the ways to avoid them before being trapped.
So among the most popular China scams there are:
Tea House Scam, Tour Scams, Taxi Scams, Rigged Taxi Meter Scam, Massage Scam, Counterfeit Money Scam, Card Scam.
So, China is safe but just be careful !
這取決于您對安全如何定義了。一般來說,這里很安全,當你走在街上時,會發現人們看起來很友好,犯罪率很低,如果你是一個游客,你可能會成為各種騙局的受害者。
在來亞洲之前(中國、越南、馬來西亞、菲律賓),我不知道詐騙在那里如此盛行。所以在被騙之前,你最好熟悉這些騙局,知道該如何避免。
因此,中國最常見的詐騙有:
茶館詐騙,旅游詐騙,出租車詐騙,操縱出租車計價器詐騙,按摩詐騙,假鈔詐騙,信用卡詐騙。

所以,中國是安全的,但也還是要小心!
Giovanni Di Rosario
I used to live in China, extensively. It is an extremely safe country, provided you don't go to dirty zones(they are usually inaccessable by tourists anyways). There is little crimes, and probably no crime at all. Living in China for 12 years, I have never been a victim to any crime. Ironically, English is a mandatory subject in the Chinese curriculum, however maybe 5% of the general population could use English "competently". Odds are, you might not find anyone speaking proper English at all outside Beijing, Shanghai and Guangzhou. Tip: do not go to Afro-Chinese settlements in Guangzhou, it's the most dangerous place in China. No offence to Afro peoples but it's the reality.
我曾經在中國生活了很長時間。這是一個非常安全的國家,只要你不去臟亂差的地方(游客通常也不會去到這些地方)。這里幾乎沒有犯罪,可能根本就沒有犯罪。我在中國生活了12年,從未成為受害者。具有諷刺意味的是,英語是中國孩子在學校的必修科目,但也許只有5%的人可以"熟練地"使用英語。很有可能,除了北京、上海和廣州,你找不到可以說一口地道英語的人。小貼士:不要去廣州的黑人聚居地,那里是中國最危險的地方。無意冒犯非洲裔美國人,但這是事實。
Jesmin Shumi, MBA Finance and Economics & Music, Yunnan University of Finance and Economics (2019)
In my opinion, China is safe for tourist. I am living in Kunming from 2015 to till now. Undoubtedly, it's a great experience for me to stay and travel throughout China. I have lots of friends there; they are very favorable and willing to help at any time.
I want to share a part of my personal experience that helps me to believe that China is a safe country.
In 26th August 2015, I came to China. That was the first time I went out of my country, and I didn't know anything about this country. On the other side, my flight landed at 8:30 pm and I went out like 10 o'clock that time I was very much terrified because I didn't know where is my University and how long it will take. I didn't have any sim card or internet connection that's why I couldn't be able to see the map and one of the big problem was I didn't know their language. I can not explain, how much I was scared off. I was feeling better after way out because one Chinese people came to help me to fix taxi, but before I reached my university, it was uncertain for me that am I reached safely or not. After one hour like 11:30 pm arrived safely. Then I thought this country is secure for anyone.
Though there have different types of person, who may try to take benefits from foreigners because when I traveled to another city that time I was facing that problem but its number is deficient. The most important part is that people are very much gracious and favorable. The traditional danger is not a real concern for tourists traveling in China because they are genuinely very polite and try to avoid inconvenience.
There are lots of people who are not interested to visit China because of a lack of language skills; on the other hand, it's hard to find someone who speaks English. I would strongly recommend to travelers to carry a notebook and download Baidu translator that will help you to communicate with Chinese people
I've traveled to lots of country and China is one of the calmest, culturally developed and native countries. I highly recommend foreigners do not worry about imminency -- it is a very safe and secure place for the traveler, but always be ready for the uncertainty.
在我看來,對游客而言,中國是安全的。我從2015年到現在一直住在昆明。毫無疑問,這對我來說是一次很好的經歷,我可以在中國各地旅行。我有很多朋友在那里;他們非常友好,愿意隨時幫我。
我想分享我個人的一些經歷,這些經歷讓我相信中國是一個安全的國家。
2015年8月26日,我來到中國。那是我第一次出國,我對這個國家一無所知。我的航班在晚上8點半落地,大概10點左右走出機場大門,我非常害怕,不知道我的大學在哪里,路上需要多長時間。我沒有sim卡,也沒有網絡,所以看不了地圖,最大的問題之一就是我不懂他們的語言。我無法解釋得清,當時我有多害怕。走出機場后感覺好多了,因為一個中國人幫我叫了出租車,但是在我到達大學之前,我都不敢確定自己能否安全到達。過了一個小時,大概是晚上11:30的時候,我終于安全到了學校。自此之后,我認為這個國家對所有人都是安全的。
雖然中國人也有三教九流,他們可能會想從外國人身上撈點好處,但這種情況畢竟是少數。最重要的是,人們非常親切友好。在中國旅游的游客并不真正擔心傳統的危險,人們真的非常有禮貌,盡量避免給人不便。
有很多人因為不會說中文而對訪問中國不感興趣;另一方面,游客也很難找到會說英語的人。我強烈建議旅客攜帶筆記本電腦,下載百度翻譯軟件,這有助于你與中國人的順暢交流
我去過很多國家,中國是最安定、文化最發達的國家之一。我強烈建議外國人不要擔心——對于游客來說,這是一個非常安全的國度,但游客要時刻準備好迎接不確定性。
Prajod Chemmarathil Prasad, Love travelling and visiting the world, Virtually
Yes and No.
China is on a development spree like the world has never seen before. You know, Maglev (500 kmph, the fastest in the world) is only one of the trains used in China. It has gained more recognition than the SanFransisco and Japan one which are comparatively slower than Shanghai's. They have one of the largest roadways in the world surpassing the US's. They are more traffic crowded and that makes it very urbanly developed. China's major cities have a lot to offer, from various cuisines to modern infrastructure. It has a HDI score of 0.727 which is in the High development table. It is second on GDP after the United states but stays on the 92nd rank on the GDP per capita, only due to the poor population. China is also one of the few countries where the major cities have more than 1 airport, like, Beijing has 4 airports, the main one being Beijing-Capital International airport. Shanghai, has the Shanghai-Pudong (main) & the Shanghai-Hongqiao airport, so, travelling is not at all a big deal at all. The country is also home to technology companies like Huawei, Lenovo, etc. The largest buildings are also going to sprout up in China.
說安全也安全,說不安全也不安全。
中國正在經歷一場前所未有的發展熱潮。你知道的,磁懸浮列車(時速500公里/小時,世界上最快的列車)也只是中國正在行駛的列車之一。它比舊金山和日本的高鐵獲得了更多的認可。中國擁有世界上最大的公路網絡之一,超過了美國。他們的交通更加繁忙,這使得城市發展得非常都市化。中國的大城市能提供從各種美食到現代化基礎設施等一切。人類發展指數為0.727,屬于高度發達之列。中國的GDP僅次于美國GDP,位居全球第二,但人均GDP因貧困人口而排在第92位。中國也是少數幾個主要城市擁有1個以上機場的國家之一,比如北京有4個機場,以北京首都國際機場為主。上海有上海浦東機場和上海虹橋機場,所以,旅游出行根本不是什么大事。中國也是華為、聯想等科技公司的總部所在地。最大的建筑也將在中國拔地而起。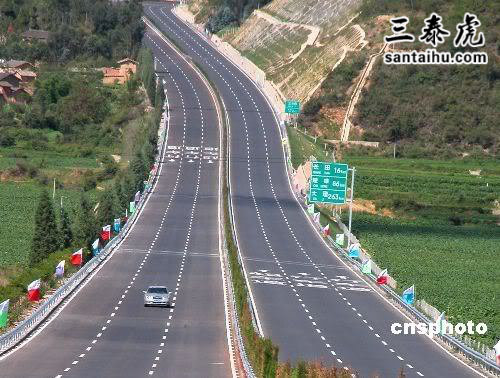 Robert Garmong, I've lived here for 7 years, speak decent Chinese, and read incessantly about it
There is essentially no violent crime in China. Of course it happens, but in 7+ years living here I've neither experienced it nor spoken with anyone who has. (I'm excluding the occasional drunken fights I've seen in the outdoor barbecue restaurants.)
What you will find is a huge amount of nonviolent crime: pickpocketing, fraud, and other forms of cheating. You definitely have to be on your toes here. I lost two cameras, an iPod Touch, and one wallet before I finally learned some of the key tricks to keeping my possessions in my pocket.
But to me, when you say "safe," I think in terms of violent crime. And in that sense, China is far and away the safest country I've ever visited.
中國基本上沒有暴力犯罪事件。當然,這種犯罪也偶會發生,但在這里生活的7年多來,我既沒有自己經歷過,也沒有聽別人提到過。(露天燒烤餐廳偶然發生的酒后斗毆不在此列。)
你會發現大量的非暴力犯罪:扒竊、欺詐和其他形式的欺詐。你在中國一定要保持警覺。我丟失過兩個相機,一個iPod Touch和一個錢包,最后我終于學會了把財物放在口袋里保管妥當的一些關鍵技巧。
但對我來說,當你提到"安全"時,我想到的是暴力犯罪。從這個意義上說,中國無疑是我所訪問過的最安全的國家。