Is China safe for tourists?
中国对游客而言安全吗?(6)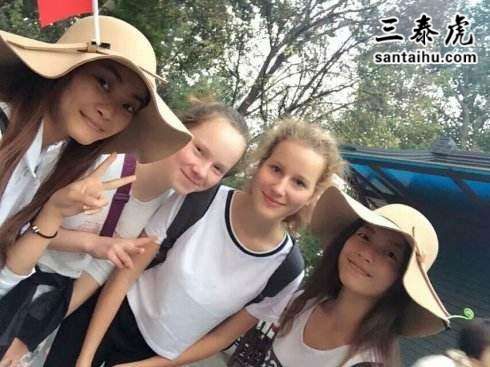 Quora读者的评论:
Parag Kathare
Absolutely safe , I went to China couple of times and visited Shanghai, gounzhau, Kaiping villege. I can go out at night any time for eat, walk or drink. In fact at night there are some local street restaurants, full of crowd for BBQ or hotpot. Shanghai pretty good , i lost my way to hotel, people there guide me and helped me to go to my hotel. In main cities people speak or know English very well but if you go to visit some rural area, you may find some difficulties in speaking with locals. Most of the taxi drivers doesn't know English , I would suggest hire licensed taxi and get help from local to write address in Chinese to show driver Or you can use map anyways. So do not worry , you will like China as I do and must try local cousins like hot pot , BBQ ( char siu), many other varieties of food
绝对安全,我去了中国几次,参观了上海,广州,开平村。我可以在晚上任何时候出们吃饭、散步或喝酒。事实上,晚上的时候,一些当地的街头餐馆里挤满了去吃烧烤或火锅的食客。上海非常好,我找不到去酒店的路,上海人给我带路,帮助找到我的酒店。在大城市,人们能说流利的英语,但如果你去参观一些农村地区,你可能会发现与当地人交谈有一些困难。大多数出租车司机都听不懂英语,我建议你搭乘?#20449;?#29031;的出租车,在当地找人帮忙用中文把地址写给司机看,或者你?#37096;?#20197;用地图。所以不要担心,你会像我一样?#19981;?#20013;国的,一定要尝尝当地的小吃,比如火锅、叉烧等
Ajay Kumar, B. Tech Information Technology & Computer Science, Dr. A.P.J. Abdul Kalam Technical University (2012)
China is a fascinating and diverse country which is generally a safe country to visit. It welcomes more than 100 million tourists a year and lays claims to being the fourth most popular destination in the world. Its economy has been booming for years and its interest to the outside world, heightened by the Summer Olympics of 2008, appears to be increasing as well. While there are precautions one should take when traveling to and around China is one among the most secure tourist destinations
译文来源:三泰虎 http://www.bnxr.icu/47638.html 译者:Joyceliu
中国是一个迷人而多元的国家,总的来说是一个安全的国家。中国每年接待1亿多名游客,据称是全球第四大最受欢迎的旅游目的地。中国经济多年来一直在蓬勃发展,中国越来越引发外界的兴趣,2008年夏季奥运会更是激发了这?#20013;?#36259;。尽管在中国旅游是最安全的旅游目的地之一,但还是要注意一些预?#26469;?#26045;。
Andrew Orr, studied International Business & Mandarin Chinese
Yes. From a violent crime standpoint, China is one of the safest countries in the world you can visit as a tourist.
You still have to have common sense, and of course women should exercise a little more caution than men, but overall it's incredibly safe for anyone, men and women alike.
While physical safety may not be as much of a concern, tourists visiting China for the first time who speak no Chinese and give clues they don't know their way around and don't understand how things work in China are prime targets for scammers. I briefly talked about scammers in my answer to "what is a rookie mistake when visiting China?"
是的,很安全。从暴力犯罪的角度来看,中国是世界上最安全的国家之一。
你还是要有常识,女性肯定要比男性更加谨慎一些,但总的来说,中国对任何人都是非常安全的,无论?#20449;?/strong>
虽然人身安全可能不那么令人担忧,但第一次来中国旅游的游客如果不会说中文,能让人看出他们不认识路,也不了解中国的情况,那么他们就会成为骗子的主要目标。我在回答"新手在中国会犯什么错误?"时讲过这些骗局。
Derek Harkness, Living and working in China since 2006.
Yes China is safe for tourists. There is no more danger to you here than in another European or North American area and possibly much less danger than many. There are the usual scams and pick pockets in cities but no more or less than anywhere else in the developed world. You can come to China, have a good time, meet the local people, eat some good food, drink some beer, see the sights and return home with only the normal level of caution such that you would use in any other location
是的,中国对游客来说是安全的。?#38405;?#26469;说,这里并没有比?#20998;?#25110;北美其他地区更危险,而且可能比许多地区都要安全得多。城市里诈骗和扒窃行为较多,但与发达国家都差不多。你可以来中国玩得很开心,见见当地人,吃点好东西,喝点啤酒,看看风景,然后带着你在其他任何地方都会用到的那种正常的谨慎回家。
Mark Evison, Lived worked travelled China 7yrs. Probably not again thanks
Very safe in some terms - you won't get mugged, stabbed or shot (think London or new york), and in a way you can do whatever you like, especially as you'd be a foreigner..
If you do have an accident or require help, people will often stand around looking at you, rather than actually call an ambulance. If you get to a hospital it will be full of thousands of sick people and their many accompanying relatives (unless you luck out and get into a foreign department).
It's an interesting, unique and very weird country and culture!
在某些方面?#25380;?#24120;安全——你不会被抢劫、刺伤或枪击(想想伦敦或纽约),而且在某种程度上,你可以做任?#25991;閬不?#20570;的事情。
如果你确实遭遇了事故或需要帮助,人们通常只会站在?#21592;?#22260;观,不会帮你叫辆?#28982;?#36710;。如果你去了医?#28023;?#21307;院里挤满了成千上万的病人和他们的家属。
这是一个有趣的,独特的,非常奇怪的国家和文化!
Mark Fudemberg, Macduffie International School (2016-present)
I have lived in Beijing for 5 years now and feel safe anytime and anywhere.
If you are visiting, a couple of tips:
1.Only take metered taxis. In tourist areas, renegade or black taxis will badger you. They are twice the price. If you can, download the Didi app do. It's a taxi service which is the cheapest. You can use English and it translates to Chinese and the driver's messages translate to English. And, you can reserve a car if you know you'll go.
2.In the highly traveled tourist areas, watch for scams. The best thing to do is ignore and keep walking. I've taken to answering in Spanish which does the trick.
Enjoy your stay
我在北京已经住了5年了,无论何时何地我都感到很安全。
如果你是来观光的,以下是一些小贴士:
1.只乘坐打表计价的出租车。在旅游区,黑车会缠着你。黑车的价格是正常的士价格的2倍。如果可以的话,下载滴滴打车APP。这个出租?#21040;?#36710;软件的车费最便宜。您可以使用英语,软件会翻译成中文,并把司机的信息翻译成英语。如果你知道你要出门,还可以预定车?#21360;?/strong>
2.在旅游?#35753;?#21306;域,谨防诈骗。最好的办法就是不管骗子,继续走。我已经习惯用西班牙语回答对方了,这招很管用。
祝你玩得开心
Nancy MacKay, writer who travels for pleasure and inspiration
I just returned from China yesterday, and I can reply with confidence that China is extremely safe, more so than in my U.S. home in the San Francisco Bay Area. I traveled to Beijing, Xi'an, Changsha, ZhangJiaJie, and Shanghai. Everywhere I found people courteous and respectful.
我昨天刚从中国回来,我可以自信地回答说,中国非常安全,比我在美国旧金山湾区的?#19968;?#35201;安全。我去过北京、西安、长沙、张家界和上海。我发现各地的中国人都彬彬有礼。
V.nagasanthosh Reddy, Software engineer at Microsoft (2009-present)
100% safe compared to any country , I am an indian working in shanghai and often times I see both men and women walk across the streets alone after work even in midnight. just think in how many countries is it possible ? for me none except china .
being foreigner you get lot of perks from local Chinese and they are so friendly than anyone , ofcourse watch for the spammers ( as they are every where in the world) . go ahead and plan a travel in china , otherwise you will surely miss something .
和其他国家相比百分百安全,我是一个在上海工作的印度人,我经常看到男人和女人下班后独?#28304;?#36807;街道,即使是在午夜也一样。想想这种情况在哪些国家是可能的?对我来说,只有中国。
作为一个外国人,你可?#28304;?#24403;地的中国人那里得到很多好处,他们比任何人都友好,当然要注意发送垃圾邮件的人(因为他们在全世界无处不在)。去中国旅游吧,否则你肯定会错过一些东西。
Graham Harrison, Widely travelled.
If you walk down the stairs in your house are you safe? You might say "of course" but accidents in the home are a major source of injury. Safety is never absolute but so long as you recognise that fact China is probably safer than many other countries.
If I had to issue some cautions then:
1.Air quality in many cities can be very, very bad.
2.Remain aloof from Chinese life. I don't mean be unfriendly, just don't get involved.
3.Be aware of where you are when taking photographs. Tourist sights, fine. You probably won't get near to anything they don't want photographed but be aware.
如果你走下你家的楼梯,你安全吗?你可能会说"当然",但是家庭事故是造成伤害的主要原因。安全永远都不是绝对,但只要你认识到,中国可能比许多其他国家更安全。
如果我不得不发出一些警告,我想说以下几点:
1.许多城市的空气质量可能非常非常差。
2.?#29420;?#20013;国人的生活。我不是让你表现出不友好,只是建议你不要介入。
3.拍照时要注意?#32422;?#25152;处的位置。如果是旅游景点,那没事。你也许并不会靠近任何不?#24066;?#25293;照的东西,但还是要小心。
Christopher Field, works at Not Anymore
A few years ago my Daughter and myself travelled in China as "Backpackers" (nothing organised) from the border with Mongolia to the southern island of Hainan. During our 3 months we experienced only gentle kindness with interest from the Chinese people with the exception of meeting a con woman who ran the "Tea Shoppe" scam. Nothing serious other than a bit of overcharging the "Tourists". I have experienced worse in Europe. So I encourage you go. Most of my preconceived ideas about China were shattered, for the good.
几年前,我和女儿作为"背包客"在中国旅行,游览了?#29992;?#21476;边境到南部的海南岛等地。在我们3个月的时间里,除了遇到一个经营"茶叶店"的骗子外,我们只感受到了中国人民的善意和好奇。没什么大不了的问题,就是作为"游客"被多收了一点钱。我在?#20998;?#32463;历过比这更糟的情况。所以我鼓励你去中国。我对中国的大多数成见都被实际见闻彻底粉碎了。
Ryan Fernandez, Visited both North and South Korea
Baring a few scams that other people have covered, I'll say yes. Probably safer than most other countries.
I think that Chinese are more or less honest. I've never been overcharged, or really scammed. You might be overcharged, but haggling is expected.
Plus, outside of major cities, you'll probably be there only foreigner in the area, which adds a surprising level of visibility. Nobody wants to be "the person that scammed/harmed the foreigner."
Case in point, when my wife and I got married, one of my friends wandered off and got lost. She spoke no Chinese, and some random person noticed her, and a 12-year-old girl wanted to help, so she spoke with her, and in broken English called the four hotels that were allowed to host foreigners. She found it, and brought her back. My find had a good time, and the girl got to practice her English.
除了一些其他人已经提到过的骗局,我同意:中国可能比大多数其他国家?#20960;?#23433;全。
我认为中国人或多或少是诚实的。我从来没有被多?#23637;?#38065;,也没有被骗过。你可能会遇到开高价的情况,但可以讨价还价。
此外,在大城市之外,你可能会成为当地唯一可见的外国人,这让当地人看到你时非常惊奇。没有人想成为"欺骗/伤害外国人的人"。
举个例子,我和妻子结婚时,我的一个朋友走丢了。她不会说中文,偶然有人注意到她,一个12岁的女孩想帮忙,于是她和她交谈,用蹩脚的英语给可以接待外国人的四家酒店打了电话。她找到我们所在的酒店,把她送了回来。我的朋友在中国玩得很开心,那个女孩也得以练习她的英语。
Bill Lawton
Let's start, perhaps, not with specific security rules and threats, but with undeniable facts: firstly, China is a very safe country, much safer than Russia and many other European countries, and secondly, the Chinese still treat foreigners friendly, often with an emphatic respect - China is still learning and equals to the West. There is also another factor. The Chinese themselves are a nation, to put it mildly, cautious
So, if you are thinking to visit China, there is not something that can stop you from that. It will be a great experience for you.
首先,也许没有特定的安全规则和威胁,但不可否认的事实是:首先,中国是一个非常安全的国家,比俄罗斯和?#20998;?#20854;他国家更安全,其次,中国人对外国人还是很友好的,特别尊重外国人——中国跟西方不相上下。还有一个因素。说得委婉些,中国人?#32422;?#23601;是一个谨慎的民族。
所以,如果你想访问中国,没有什么可以阻止你。这会是一次很好的经历。
Matthew Miller, American living and working in China.
China is one of the world's safest countries. I have been living here in China for four years now, and I would feel comfortable almost anywhere at any time of day or night. Violent crime is almost nonexistent in China. There is some petty theft and scams, but almost nothing more than that. China is superbly, extremely safe for tourists and anyone else, and the vast majority of Chinese people are very welcoming and helpful
中国是世界上最安全的国家之一。我在中国已经住了四年了,无论白天黑夜,我几乎在任何地方都会感到很自在。暴力犯罪在中国几乎不存在。有一些小偷小摸和诈骗,但仅此而已。中国非常棒,对游客和任何人?#25380;?#24120;安全,绝大多数中国人?#25380;?#24120;热情,乐于助人。
Raymond K. Cunningham, former Certified Records Manager at Institute of Certified Records Managers (1997-2019)
China is one of the safest places I have been in the world and I enjoy traveling there for that reason. I have not feared once going anywhere in China including the rural areas, crowded transport, or the major cities. I have always been treated well, sometimes embarrassingly so and as some have pointed out foreigners are safer than locals.
In short I love China and would love to live there. I go as often as I can.
中国是我去过的世界上最安全的地?#34903;?#19968;,因此我?#19981;度?#37027;里旅游。在中国的任何地方,包括农村,拥挤的交通,大城市,我都不害怕。我一直受到很好的礼遇,虽然有时令人尴?#21361;?#20294;正如一些人指出的那样,外国人比本地人更安全。
简而言之,我爱中国,也愿意住在那里。我会找一切机会前往中国。
Brian Smith, Have an 1 year expat life experience in China
Yes, it's quite safe. You can, for example, go buy water after midnight when city lights turned off and nobody will even try to borther you whether you are girl or guy.
是的,很安全。例如,午夜过后你?#37096;?#20197;去买水喝,那时城市的霓虹已经熄灭,没有人会打扰你,不管你是女孩还是男孩。

Sam Katse, Strategy Consultant in Life Sciences + Healthcare.
China is very different from America or Europe. Women of all ages seem to be going around with no fear whatsoever at all times. So tourists shouldn't have much to worry about other than the traffic or getting ridiculously overcharged here and there.
People are helpful. Find a school-going kid if you need a translator from English to Chinese.
中国与美国或?#20998;?#38750;常不同。各个年龄段的女?#36816;?#20046;都无所畏惧。所以游客们不用担心太多,只需要担心交通问题,或者在各个地方被荒谬地多收了钱。
中国人乐于助人。如果你需要一个翻译帮你和中国人沟通,找学生就行了。
White Dear
For the north part of China, ppl are not usually like Japanese. They are not as friendly as you want, however, they would respect decent ppl wherever they come from. They won't hurt Japanese. If you go to Shanghai, it would be more friendly. Since Japanese culture is more popular here. When traveling in small town in other place, be careful, laking of Chinese language could always make u lost...
在中国的北方,人们通常不?#19981;度?#26412;人。他们不像你想的那么友好,但是,无论他们来?#38405;?#37324;,他们都会尊重正派的人。他们不会伤害日本人。如果你去上海,上海人会更友好。因为日本文化在这里更受欢迎。如果你去其他地方的小镇旅行,要多?#26377;?#24515;,不会说汉语经常会让你迷路…
Spencer Wynn, Photographer | Educator | Visual Journalist
Originally Answered: Is China safe?
I am a Westerner living in Canada who has been to China on 10 different occasions. I have stayed/visited in the major cities, deserts and small remote villages around the country. One of the defining aspects I feel when in China is safety. The other is hospitality.
As a photographer, I shoot during the day, and at night. I have never once felt any unease or sense of danger when shooting alone in any part of Chine, regardless of where I was.

我是一个生活在加拿大的西方人,曾经去过中国10次。我在全国的主要城市、沙漠和偏远的小村庄都呆过。我在中国感受到的最重要的一点就是安全。另一点则是热情好客。
作为一名摄影师,我白天拍摄,晚上也拍摄。在中国的任何地方,无论身在何处,我从来没有感到过不安和危险。
Dustin Carr
I spent four months in China in 2012. Here is one observation I have. It is normal to see women walking alone after dark in all parts of major cities, including dark alleys or construction areas. I'm talking about normal professional women or students. Think about that. If you live in the USA, you know that there are few places where a woman would feel safe walking around after dark, even in rural areas.
China is indeed very safe.
2012年,我在中国待了四个月。这是我的个人观察体会。在大城市的所有地方,包括黑暗的小巷或建筑区域,天黑后看到女性独自出门是很正常的。我这里所说的女性就是普通职业女性或学生。想一想。如果你住在美国,很少有地方能让女人在天黑后安安心心地出门散步,即使在农村地区也是如此。
中国确实很安全。
Smith John, former Operations Manager
After reading all of the post here, I make a conclusion. In sum, it is your right choice to come to China, including Hong Kong, Taiwan, Macau for touring, doing business, working.
I went go Guangzhou for expo. At late night after 12:00,I went down my hotel. Many people play and eat in the street, restaurant. A several western beauty sat in a open restaurant, named 大排檔, eating Sichuan style noodle. I find it is interesting
读完这里所有的文章后,我得出了一个结论。总之,来中国,包括香港、台湾、澳门等地旅游、经商、工作是你的正确选择。
我去广州参加过世博会。深夜12点以后,我从酒店走出来。很多人在街上和餐馆里吃喝玩乐。一些西方美女坐在开放的餐厅,当地人管这种餐厅叫做大排?#25285;?#21507;着川味面条。我觉得这很有趣。
Manuel Gómez, former C.E.O. & President Management Consultant Company (1981-2010)
Do not ask yourself if China is safe for tourists. Ask yourself if tourists are safe for China. Are the cities prepared to "resist" the tourists ???
不要纠结中国对游客是否安全。问问你?#32422;海?#28216;客对中国是否安全。城市准备好"?#31181;?rdquo;游客了吗?
Adi Komari, Backpacked around the world for a year. 30+ countries in lifetime.
It's relatively safe! Generally, the only issue you'd have is get scammed or overpay for things.
I was in China almost 2 years ago and nearly got into trouble with the "Black Taxi" people for refusing to get into the car with them.
Just make sure you look out for yourself and stay cautious. There have been stories (I know they are real because I know them and there were some evidence), where people had gotten mugged. Stay away from the guys offering massages on the street, stick to registered taxi, etc.
I'd go back anytime
中国相对安全!一般来说,你唯一会遇到的问题就是被骗或者多?#35835;说?#38065;。
大约两年前,我在中国时差点被"黑的士"缠上,因为我拒绝跟他们一起上车。
确保?#32422;?#29031;顾好?#32422;海?#20445;持谨慎的头脑就行了。我曾经听说过有人被抢劫的故事(我知道这是真实故事,因为我知道这些人,而且有一些证据)。?#29420;?#37027;些在街上提供按摩服务的人,坚持乘坐正规的出租车等。
我随时都乐意回中国。
Christian Kober, Having lived in China for 17 years
China is one of the safest country you can travel to. I have been to very remote places, I have been at all times of the day and of the night around in most places in Shanghai and nothing ever happened. And women travelers are just as safe. If I could rank China in terms of safety for the international traveler, I would rank it higher then all western countries and nearly as safe as Japan.
Just beware of the traffic.
中国是你能去的最安全的国家之一。我去过非常偏远的地方,也去过上海的大部分地方,有时候是白天,有时候是晚上,没有发生过任何事。女性旅行者在中国?#39184;?#26679;安全。如果我能给中国对于国际游客的安全程度进?#20449;?#21517;的话,我会把中国排在所有西方国家之前,几乎和日本一样安全。
唯一要当心的就是交通。
Ryan Davidson, Web programmer and Biotech major
I lived in Nanjing for 6 months in 2004. It seemed quite safe, safer than the US, though all the usual safety rules apply. There are people there who will drug a woman's drink, just like in the US. One of my friends was chased by a Chinese guy. I don't think her experiences are representative, though, and I feel that Nanjing was a very friendly place to be.
2004年我在南京住了6个月。这里似乎相当安全,比美国还要安全,但所有的常规安全规则在这里也都适用。就像美国一样,有些人会给女性的饮料下药。我的一个朋友被一个中国人追缠不休。不过,我认为她的经历并不具有代表性,我觉得南京是一个非常友好的地方。